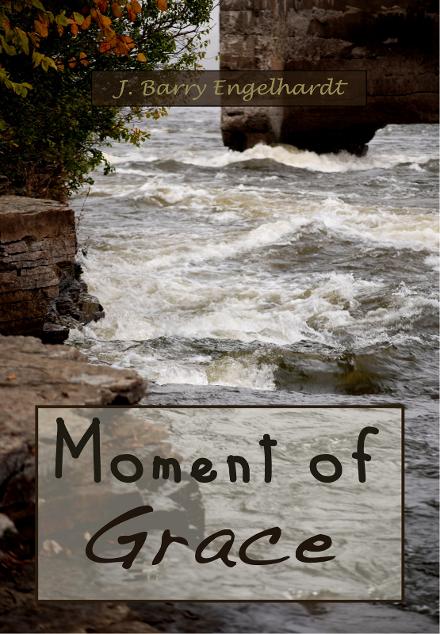 A sudden accident and the destinies of three strangers—a young athlete, an immigrant mechanic and a doctor—are profoundly changed. Unaware of one another's suffering, they struggle for years until their pain reaches a zenith. Then their independent lives are thrust inescapably together once again during a shared moment of grace. The moment begins a process of healing through revelations provided by important and sometimes mysterious figures in each of their lives. The insights and wisdom discovered are shared with the reader as the main characters experience opportunities for transformation and redemption.
The lessons of Moment of Grace transcend the story line and characters, reflecting the struggles of humanity in the search for the Good, the Beautiful and the True.
Here's what people who have read the book have said about 'Moment of Grace':
I wanted to keep reading...and I did.
I loved this author's ability to have me step inside the shoes of three very disparate characters whose worlds collide , several times. Regardless of gender, age, culture the author's gift of insight told in the voices of so varied characters made me want to know what would happen next. Combining a compassionate view of the human spirit reminding us that we are all flawed, loving human beings, with his medical knowledge that fleshes out the medical scenes in such a raw way, this author tells a very real story. Warning: this read makes you think about your self and puts in to play how easily we judge others without the full knowledge of others search for their moment of grace. And finally, it is simply a good , enjoyable read that makes you think and feel, without hard work. The art of this work, in my opinion, is that the story seems to tell itself. Can't wait for the next book by this author.
Leslie Gillespie (Toronto, Canada)
This is a truly remarkable first novel. The character development was intricate and purposeful, weaving a profoundly gripping story. The author explores a number of themes - faith, compassion, acceptance - through these characters. He provides insightful observations about medicine, particularly its relationship to mortality and humanity. This novel can be enjoyed on a number of levels - from just a really entertaining read, to a more in depth exploration of important subjects. I am anxiously awaiting the author's next book
Andrew MacVicar (Ottawa, Canada)
It is not every day that you come across an insightful gem like this! An intriguing story with well-drawn characters whose pathos elicits the reader's empathy because we recognize ourselves in them. It is a compelling tale of individuals who struggle with their own demons, leading lives of anguish and heartache inflicted on them by the caprice of life. They walk their own narrow paths until destiny throws them together and grants them each their own redemption. There are many lessons to be learned from this book. The author expertly weaves issues of love, life, loss, forgiveness, illness and ethics with a sprinkling of universal machinations which are beyond us and the mysterious ways in which they work in our lives. A wonderful and compelling book that you will want to read and maybe re-read.
Iqbal Rahemtulla (Ottawa, Canada)
Great characters, deeply philosophical, Dec 8 2013
An important read. Still a bit rough, but so many great elements. I was truly moved. The characters are rich and complex and the storyline is interesting. So much to learn about kindness, compassion, forgiveness and faith. The author has succeeded in treating these ideas in way that doesn't make them seem hokey or patronizing. The reader can identify with the characters and their struggles. Feels very honest and real.
A Reader
Thoroughly enjoyable read, July 30 2013
Excellent work! Rarely have I been as enthralled with a novel as I was with this one. The books characters were well developed and very believable. The story flowed nicely throughout and tied the characters together despite them leading seemingly separate lives. The end result left the reader satisfied with a great fictional story as well as a wealth of ammunition for soul searching of oneself. A great combination of fiction and subtle, insightful, thought provoking philosophical material. Well Done! I personally walked away feeling that I have learnt and grown as an individual. And most important; I was thoroughly entertained.
Jim Foster